Set Lowest Price Alert
×
Notify me, when price drops
Set Alert for Product: 707 Headband Strain - usd 26.99
707 Headband from the Humboldt Seeds Organization is a Sativa-dominant hybrid, a cross between Mendocino, an elite clone of Headband, and legendary True OG. This highly potent Sativa is infused with 19-23% THC bringing euphoric and long lasting effects. Ideal for outdoor cultivation, it serves up incredible 900-4000g/plant and shows high resistance to mold and mildew.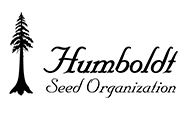 Description
Description
707 Headband: Fast Flowering and Highly Resistant Sativa
707 Headband is a 70% Sativa and 30% Indica hybrid, a cross between Mendocino elite clone Headband and True OG. Growing vigorous and tall with long internodes and fewer leaves, it can easily double or triple in size during stretch and flowering. Her elegant structure allows an easy penetration of light resulting in fat and resin-rich buds.
Finishing fast after 63-68 days of flowering or by early to mid October outdoors, it demonstrates a great resistance to mold and mildew, which makes it a good choice for both indoors and outdoors. Growing large and dense, smelly and sticky buds from top to bottom, it will provide for a great yield of 500-600g/m2 indoors or 900-4000g/plant outdoors. It thrives in all environments and setups but it does best in slightly sunnier, warmer and dry climates when those conditions are replicated.
Ideal for SCRoG
Height is 110-160cm indoors, 130-220cm outdoors
Usually testing at 19-23% THC with <1 CBD
A Burst of Citrusy Energy Hitting Your Head
Effects are strong and long lasting – mostly cerebral, uplifting, energetic, relaxing, motivating and euphoric. Flavors are fresh – citrusy and sweet with herbal and spicy undertones. Aromas are pungent – earthy and piney with hints of citrus and wood.
707 Headband Strain Prices
Brand
Brand
Humboldt Seeds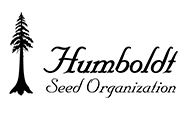 Discover the unparalleled allure of Humboldt County, a rugged and untamed slice of the West Coast abundant in natural resources. This storied land has witnessed a gold rush, a timber rush, and is now experiencing the "green" rush—large-scale cannabis cultivation. Thousands of outdoor gardens scattered throughout Humboldt County produce cannabis by the metric tons. To ensure top-quality products, local growers meticulously breed, store, and share only the finest genetics. From iconic strains like Bubba Kush and OG Kush to the legendary Sour Diesel, these names resonate with growers worldwide as synonymous with the utmost dankness America has to offer. Unsurprisingly, they also receive the highest accolades and rave reviews online. Bringing a Piece of California to Every Home Rather than keeping their treasures to themselves, Humboldt growers have chosen to share their remarkable collection by offering their seeds for sale. Operating from Spain, their seed bank supplies growers across the globe. Thanks to their efforts, enthusiasts everywhere now have the opportunity to cultivate award-winning American legends in their purest form. Among these gems is Blue Dream, the proud recipient of the 1st Place Overall Strain award in 2016. A Company Committed to Eco-Consciousness At Humboldt Seeds, a deep appreciation for nature is ingrained in their ethos. Humboldt County has endured over a century of resource exploitation, including gold mining and deforestation that nearly depleted its rich heritage. It is no wonder that local cannabis professionals and activists advocate for sustainable farming practices. Their vision goes beyond delivering clean and healthy products to patients; it extends to enriching and preserving the soil, water, and other vital resources for future generations. Humboldt Seeds also encourages their buyers to embrace organic cultivation, fostering a harmonious relationship with the environment. Humboldt Seeds: A Strain for Every Need If you're fortunate enough to share a similar climate to California, consider yourself lucky! You can cultivate any Humboldt Seeds Organization (HSO) strains right in your garden, allowing them to flourish and reach impressive heights. For those in less favorable climates, fear not. Humboldt Seeds offers a selection of top-notch feminized hybrids renowned for their vigor, resilience, and adaptability, thriving both indoors and outdoors. Outdoor gardeners can explore their fast versions, specially bred to achieve full maturity even in regions like Canada or Northern Europe. Another enticing option lies in their autoflowering strains, providing the opportunity to savor the famous West Coast genetics in just a matter of months from seed. Moreover, medical patients can now access varieties boasting up to 12% CBD, catering to their specific therapeutic needs. Immerse yourself in the legend and allure of Humboldt County, where nature's bounty meets exceptional genetics. With their commitment to preserving the environment and a diverse array of strains to suit every grower, Humboldt Seeds stands as a beacon of excellence in the cannabis industry.