Amherst Sour Diesel Strain
Set Lowest Price Alert
×
Notify me, when price drops
Set Alert for Product: Amherst Sour Diesel Strain - usd 22.49
The Amherst Sour Diesel feminized cannabis strain is a Sativa-dominant multi-hybrid known for monstrous yields of 600g/m² – 3000g/plant and increased THC levels reaching 27%. Infused with exotic flavors of wood and tropical fruits, the strain gives highs with incessant waves of euphoria and fun. Ideal for a wake and bake alongside a balanced breakfast.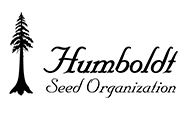 Amherst Sour Diesel Strain
Description
Description
Amherst Sour Diesel: Outdoor Giant And Massive Yielder
The Amherst Sour Diesel cannabis strain is a Sativa-dominant multi-hybrid. The more you learn about this feminized plant, the more you want to get her. The origin of this elite strain is shrouded in mystery. All we know about her is the 80:20 ratio of Sativa/Indica. She also has a high level of THC 27%, which will bring an incredible long lasting feeling of euphoria. Outdoors this plant can turn into a real three-meter giant and bring an incredible amount of harvest.
Indoors, this strain is a medium-sized plant with a huge number of large, dense buds and side branches, yielding 400-600g/m2 in 65-70 days. If you grow it outdoors and give it a lot of space, you will be amazed by the size of the plant! Not to mention the amount of harvest that this strain will bring with 2000-3000g/plant yields by late October. Amherst Sour Diesel requires a temperate, warm, dry and Mediterranean climate or greenhouse.
Suggested nutrients: Advanced Nutrients
Recommended techniques: Low stress training (LST), main-lining and defoliation
Indoor lighting: We can suggest HID 1000W lights used during vegetation and HID 600W during flowering may produce around 400g/m2
Amherst Sour Diesel Trip Report
READ NOW
King Of The Party
The manufacturers of this multi-hybrid have created something outstanding with sustained effects. Amherst Sour Diesel has the controversial aromas of ripe fruit and oil. Everybody will like its taste of tropical fruits, oil and exotic trees. However, it has an undoubtedly incredible impact with her powerful and long lasting euphoric and uplifting effects.
Amherst Sour Diesel Strain Prices
Brand
Brand
Humboldt Seeds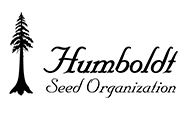 Discover the unparalleled allure of Humboldt County, a rugged and untamed slice of the West Coast abundant in natural resources. This storied land has witnessed a gold rush, a timber rush, and is now experiencing the "green" rush—large-scale cannabis cultivation. Thousands of outdoor gardens scattered throughout Humboldt County produce cannabis by the metric tons. To ensure top-quality products, local growers meticulously breed, store, and share only the finest genetics. From iconic strains like Bubba Kush and OG Kush to the legendary Sour Diesel, these names resonate with growers worldwide as synonymous with the utmost dankness America has to offer. Unsurprisingly, they also receive the highest accolades and rave reviews online. Bringing a Piece of California to Every Home Rather than keeping their treasures to themselves, Humboldt growers have chosen to share their remarkable collection by offering their seeds for sale. Operating from Spain, their seed bank supplies growers across the globe. Thanks to their efforts, enthusiasts everywhere now have the opportunity to cultivate award-winning American legends in their purest form. Among these gems is Blue Dream, the proud recipient of the 1st Place Overall Strain award in 2016. A Company Committed to Eco-Consciousness At Humboldt Seeds, a deep appreciation for nature is ingrained in their ethos. Humboldt County has endured over a century of resource exploitation, including gold mining and deforestation that nearly depleted its rich heritage. It is no wonder that local cannabis professionals and activists advocate for sustainable farming practices. Their vision goes beyond delivering clean and healthy products to patients; it extends to enriching and preserving the soil, water, and other vital resources for future generations. Humboldt Seeds also encourages their buyers to embrace organic cultivation, fostering a harmonious relationship with the environment. Humboldt Seeds: A Strain for Every Need If you're fortunate enough to share a similar climate to California, consider yourself lucky! You can cultivate any Humboldt Seeds Organization (HSO) strains right in your garden, allowing them to flourish and reach impressive heights. For those in less favorable climates, fear not. Humboldt Seeds offers a selection of top-notch feminized hybrids renowned for their vigor, resilience, and adaptability, thriving both indoors and outdoors. Outdoor gardeners can explore their fast versions, specially bred to achieve full maturity even in regions like Canada or Northern Europe. Another enticing option lies in their autoflowering strains, providing the opportunity to savor the famous West Coast genetics in just a matter of months from seed. Moreover, medical patients can now access varieties boasting up to 12% CBD, catering to their specific therapeutic needs. Immerse yourself in the legend and allure of Humboldt County, where nature's bounty meets exceptional genetics. With their commitment to preserving the environment and a diverse array of strains to suit every grower, Humboldt Seeds stands as a beacon of excellence in the cannabis industry.