Set Lowest Price Alert
×
Notify me, when price drops
Set Alert for Product: 818 Headband Strain - usd 15.84
The 818 Headband feminized cannabis strain is an award-winning hybrid that is a must-have for marijuana enthusiasts and cannabis connoisseurs. This strain is a part of cannabis history, and it is becoming increasingly difficult to find – especially the feminized variety. When you are on the hunt for pure-diesel-goodness – you have found it with 818 Headband.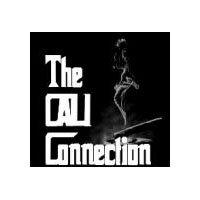 Description
Description
818 Headband: Rock Solid Yields and Robust Structure
The 818 Headband feminized cannabis strain is a purebred from the Chem family. It was created by crossing a tried and true Sour Diesel and an SFV OG Kush that is renowned for its aroma. The result is a seductive hybrid with a beautiful structure that you will not be able to peel your eyes from. In as little as 65-days, you will find massive flowers that can weigh upwards of 800g/㎡ drenched in resin.
When growing 818 Headband feminized seeds, you will want to vegetate her for a maximum of 2-weeks for most grow spaces. Due to her Diesel and OG background, you will need to anticipate a large stretch during pre-flower.
Each plant is capable of yielding heavy flowers, which means it is crucial to place support poles on each branch.
Growth Tip: ScrOG (Longer Veg), SOG (Short Veg);
Lighting Requirement: 600w HID or LED Equivalent;
pH (Hydro): 5.3;
EC: 1.6;
Indoor Temperature: 34℃ or Less;
Aroma: Strong (Use a Carbon Filter).
Soar Into The Clouds With 818 Headband
The 818 Headband feminized cannabis strain oozes with an aroma and flavor that is a delight for Diesel, OG, and Kush fanatics. The lemon-laced fuel and overtones of hashish are present in every phenotype. The effects are instant, and they begin by compressing your head with euphoric effects. From a medical perspective, this is a perfect strain to annihilate all forms of depression and anxiety.
818 Headband Strain Prices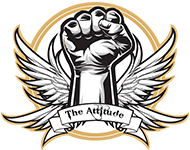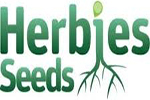 Brand
Brand
Cali Connection
Discover California's Best Genetics with The Cali Connection Seed Bank The Cali Connection is a community of professional cannabis growers from North and South California that offers a wide variety of premium quality cannabis strains to growers worldwide. Since California legalized medical marijuana in 1996, it has become a hub for developing and growing some of the world's best weed strains. The plants used by local farmers produce high levels of THC and other active substances, and are well-known for their exceptional smell, taste, and resin production. Thanks to seed banks like The Cali Connection, famous American genetics like Girl Scout Cookies, OG Kush, and Chemdawg are now available in seed form for growers worldwide. The Best of Kush Genetics All in One Place At The Cali Connection, they have a special affection for Kush genetics. Named after the Hindu Kush mountain range in Afghanistan and Pakistan, these landrace Indicas offer the best of both worlds, combining many Sativa characteristics with the potent effects of the Indica strain. Whether you are looking to alleviate physical discomfort or mental conditions such as depression, anxiety, or stress, Kush strains offer a perfect solution. And for recreational users, they offer a mellow yet powerful buzz that is sure to satisfy. Multiple Award-Winning Seeds The Cali Connection has won a plethora of awards at various prestigious cannabis events. From 2010 to 2013, this seed bank and its products were dominating the famous High Times Cannabis Cup in Amsterdam. Since then, they have continued to collect trophies at countless Medical Cups across the United States, mostly in the Best Indica and Hybrid categories. Feminized for Buds and Regular for Breeding The Cali Connection offers a variety of commercial varieties that cater mostly to growers who want to produce buds of the same quality as California's legal dispensaries and recreational stores. Their feminized seeds serve this purpose admirably, or if you want extra genetic stability or to breed your own crosses with California roots, you can choose The Cali Connection's regular seeds.