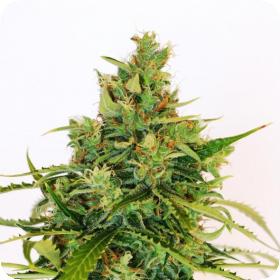 Set Lowest Price Alert
×
Notify me, when price drops
Set Alert for Product: Amnesi - K Lemon Strain (Kannabia) 1 Seed - $10.70
All prices mentioned above are in United States dollar.
This product is available at The Vault Seed Bank.
At cannabis-seeds-store.co.uk you can purchase Amnesi - K Lemon Strain (Kannabia) 1 Seed for only $10.70
The lowest price of Amnesi - K Lemon Strain (Kannabia) 1 Seed was obtained on August 14, 2023 9:06 am.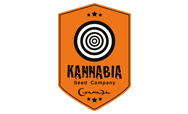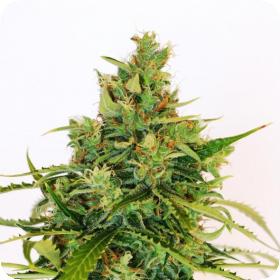 Description
Naturally, before Kannabia talks about Amnesia, the term that comes to mind is euphoria, because what they have here is unquestionably a fantastic Sativa.
An Amnesia x Lemon Skunk x Jack Herer cross, now available to growers and the most discerning gourmet.
Its large and muscular shape leaves no space for doubt, and its rebellious green fills with resin, like blossoming almond trees.
It smells like zesty grapefruit blended with incense, a combination between spring's freshness and autumn's aroma.
Because it is mostly a Sativa strain, its effects range from joyful laughter to intense psychoactivity.
Amnesi – K Lemon Strain Prices
Additional information
Specification:
Amnesi – K Lemon Strain
Brand
Brand
Kannabia Seeds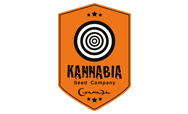 Kannabia: Pioneers in Spanish Seed Banks Among the first teams of breeders to establish themselves in Spain, Kannabia has since become one of the oldest, largest, and most respected Spanish seed banks worldwide. With their expertise in marijuana biology and biotechnology, Kannabia has mastered the art of manipulating plant genetics using the least invasive and most natural methods. Their meticulous techniques guarantee that all seeds produced are 100% female, ensuring the elimination of any traces of male DNA. Say goodbye to hermaphrodites in your garden. Reliable THC-Making Machines for All Growers It's no surprise that Kannabia's stable and dependable THC-producing strains have gained popularity among growers of all levels, from novices to seasoned veterans and commercial producers. Their commitment to consistency and reliability has resulted in a collection of strains that exhibit unique characteristics while minimizing phenotypic variation. This achievement is the fruit of many years of work, extensive research and development, and the utilization of state-of-the-art facilities capable of simultaneous breeding projects. Champions in the Cannabis World Kannabia's dedication to creating exceptional genetics has not only won the hearts of growers worldwide but has also earned them numerous trophies at prestigious cannabis events. Strains like Mataro Blue, Big Bull, Karamelo, and La Blanca have rightfully claimed their place as true champions, consistently impressing judges and enthusiasts alike. Your Feedback Matters to Kannabia Seed Bank Understanding that different gardeners employ various techniques and face unique challenges, Kannabia takes pride in catering to the needs of all types of growers. As expert cultivators themselves, Kannabia breeders value personal connections with their customers and actively seek feedback. This valuable input guides the creation of new hybrids and continuous improvements to their existing varieties, ensuring that every grower can cultivate the perfect weed, regardless of experience or limitations. Packaging Perfected After achieving excellence in terms of growing ease, yields, flavors, and effects, Kannabia goes the extra mile to ensure that their seeds arrive at customers' doorsteps in pristine condition. Their specially designed packaging consists of two containers: an inner one, hermetically sealed to protect the seeds from moisture, and an outer one that resembles a compact disc case, providing additional protection against physical damage. Not only functional, but the packaging also serves as eye candy, marking the first of many delights you'll experience when engaging with Kannabia's remarkable genetics. Experience the legacy of Kannabia, where passion and precision blend to create extraordinary seeds. With their commitment to quality, customer satisfaction, and constant innovation, Kannabia remains at the forefront of the cannabis industry, delivering genetics that exceed expectations.