Arjan?s Strawberry HazeStrain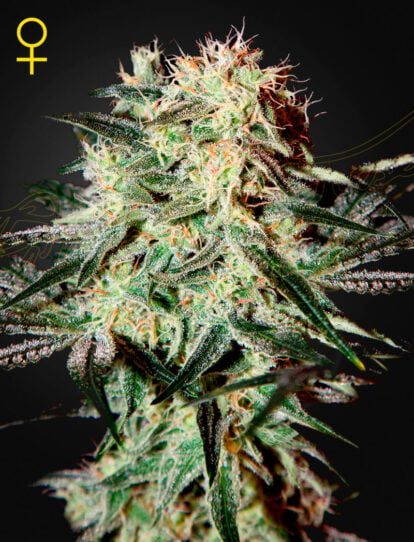 Set Lowest Price Alert
×
Notify me, when price drops
Set Alert for Product: Arjan?s Strawberry HazeStrain - 55.00
This product is available at Rocketseeds.
At rocketseeds.com you can purchase Arjan?s Strawberry HazeStrain for only 55.00
The lowest price of Arjan?s Strawberry HazeStrain was obtained on September 5, 2023 3:53 pm.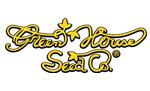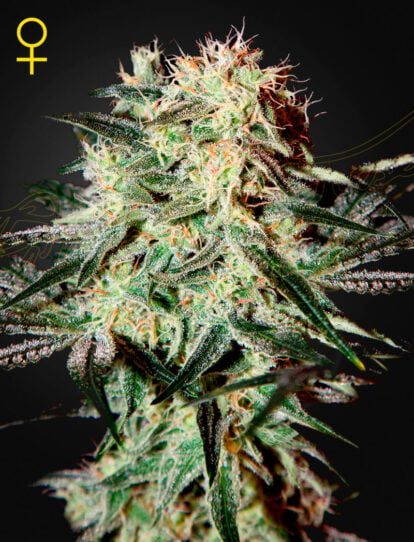 Arjan?s Strawberry HazeStrain
Description
BRAND
Green House Seed Co.
GENDER / SEX
FLOWERING TYPE
GENETIC
ENVIRONMENT
THC CBD %
OUTDOOR HEIGHT (IN)
Ideal for equatorial, tropical, subtropical and temperate climates. 200/250 cm
INDOOR HEIGHT (IN)
Tall plant, long branches
OUTDOOR YIELD (GRAMS / PLANTS)
Up to 1000 gr/plant.g
INDOOR YIELD (GRAMS / PLANTS)
up to 800 gr/m2.g
Arjan?s Strawberry Haze is the result of the mix of our selected Swiss Sativa, very sweet and with a strong hint of strawberry, and one of our top Sativas, the NL5 Haze Mist. A powerful combination of genetics that created an amazing and complex fragrance of metallic strawberry.
The effect is almost all mental: very social, very creative and uplifting. You will notice a light body high; this strain is a perfect all-day Sativa. The flavor is complex, citric and strawberry. The Swiss Sativa used in this cross, the famous Erdbeer (?strawberry? in German), is known for its strong strawberry/blueberry flavor. On the other hand, the NL5 Haze Mist has a very metallic and citric fragrance, a true old-school flavor. The combination gives us a nice mix of both, a must-try! The most expressed terpenes are Linalool, Terpinolene and ? -Terpineol. This strain can be a monster plant outdoors; some plants can reach a height of 250?300 cm if grown if a big pot or directly in the ground. The outdoor yield is about 950g/plant, and the plant will reach maturation around the second week of October (Northern Hemisphere). Indoors, this plant can be trained with LTS or ScroG to obtain a higher yield and constrain the dimensions. The indoor yield is about 700g/m2, with a flowering time of 10?11 weeks. The flowers are elongated, shiny and hazy. A high number of trichomes.
The following percentage values of cannabinoids were measured in this strain: THC 19.72%, CBD 0.07%, CBN 0.07%.
Arjan?s Strawberry HazeStrain Prices
Brand
Brand
Green House Seeds
Revolutionizing Cannabis: The Story of Green House Seed Co. Green House Seed Company was founded by Arjan Roskam, a passionate cannabis enthusiast who traveled the world in search of exotic genetics. While others in Amsterdam focused on generic weed production in the late 80s and early 90s, Arjan was busy creating strains that stood out. His efforts paid off, and since introducing his groundbreaking creations to the market in 1993, he has won more than 50 major awards and dominated cannabis cups. Today, Green House Seeds' genetics are in worldwide demand, attracting tourists and A-list celebrities to its coffeeshops in Amsterdam. Arjan, the "King of Cannabis," has also encouraged influencers to promote the normalization of the substance, making marijuana seeds for sale more than just a commercial venture. It has become the fuel for a peaceful revolution that's transforming world policy regarding marijuana consumption. Green House Seeds offers a wide range of genetics that cater to both novice and experienced growers. From tamed landraces like their impressive line of Hazes to autoflowers that can thrive in cold and harsh climates, there's a strain for every home grower. Medical patients can also find a strain that best suits their needs, with high-THC or high-CBD options available. All of Green House Seeds' strains are feminized, ensuring only female plants grow. Join the revolution and try Green House Seeds for yourself.