Granddaddy Purple Autoflower Strain
Set Lowest Price Alert
×
Notify me, when price drops
Set Alert for Product: Granddaddy Purple Autoflower Strain-5 Seeds - $99.00
All prices mentioned above are in United States dollar.
This product is available at ILGM.
At ilgm.com/ you can purchase Granddaddy Purple Autoflower Strain-5 Seeds for only $99.00
The lowest price of Granddaddy Purple Autoflower Strain-5 Seeds was obtained on September 15, 2023 8:25 pm.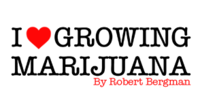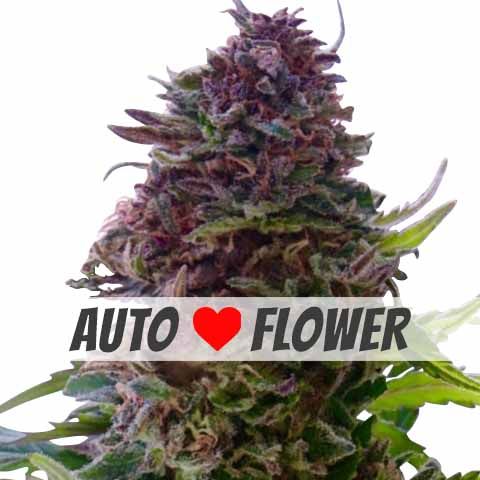 Granddaddy Purple Autoflower Strain
Description
**Auto Granddaddy Purple (Auto GDP): The Ultimate Relaxation Companion**
After a long and tiring day, there's nothing quite like sinking into your couch and leaving the day's worries behind. With Auto Granddaddy Purple (Auto GDP), you can achieve the ultimate relaxation experience. This remarkable strain, a cross between the renowned Granddaddy Purple and Hindu Kush, offers a profound body high and lasting tranquility. Let's delve into the soothing effects and delightful attributes of Auto GDP that make it the ideal choice for unwinding and finding blissful escape.
Relaxation and Body High:
Auto GDP is specifically bred to induce deep relaxation, allowing you to unwind and let go of the stresses of the day. As you indulge in this strain, you'll feel a wave of tranquility wash over you, melting away tension and leaving you in a state of blissful calm. The strong body high it delivers is renowned for its soothing properties, making it perfect for those seeking pure relaxation and relief from physical discomfort.
Aromatic Delights:
Aside from its exceptional effects, Auto GDP entices with its captivating aroma. As you inhale, you'll be greeted by a tantalizing blend of sweet and earthy notes. The scent of Auto GDP is reminiscent of its lineage, combining the fruity sweetness of Granddaddy Purple with the subtle earthiness of Hindu Kush. This aromatic symphony enhances the overall experience, further contributing to a sense of relaxation and enjoyment.
Muscle Relaxation and Culinary Appreciation:
One of the standout features of Auto GDP is its ability to relieve muscle tension and promote deep relaxation. The strain's effects work wonders in melting away any physical tightness or discomfort, allowing you to truly unwind and find solace. Additionally, Auto GDP is known to intensify sensory experiences, including a heightened appreciation for culinary delights. Be prepared to embark on a culinary journey as flavors and tastes are magnified, making your kitchen adventures all the more satisfying.
Versatile and Convenient:
Granddaddy Purple (Auto GDP) is an auto flowering strain, meaning it transitions from seed to harvest with remarkable speed and efficiency. This makes it an ideal choice for both experienced growers and beginners seeking a rewarding cultivation experience. With its auto flowering genetics, you can expect a relatively short flowering time and a plant that thrives in various growing environments.
Auto Granddaddy Purple (Auto GDP) is the ultimate companion for relaxation and unwinding after a long day. Its potent body high and remarkable ability to melt away tension make it the perfect strain for sinking into your couch and leaving the worries of the day behind. With its delightful aroma, muscle relaxation benefits, and heightened sensory experiences, Auto GDP offers an all-encompassing experience that will leave you feeling blissful and content. Whether you're a connoisseur or new to the world of cannabis, Auto GDP is a strain worth exploring for its calming effects and unwavering ability to bring tranquility to your evenings.
Granddaddy Purple Autoflower Strain Prices
Additional information
Specification:
Granddaddy Purple Autoflower Strain
| | |
| --- | --- |
| THC Level | THC Very High, Up to 23% |
Specification
| | |
| --- | --- |
| I/S | 100% indica |
| Taste and Smell | Berry | Fruity | Grape | Sweet |
| Yield | 5 to 15 oz per plant |
| Height | Compact |
| Veg Stage Time | 3 to 4 weeks |
| Flowering Time | 7 to 10 weeks |
| Climate | Indoors | Steppe | Mediterranean |
Brand
Brand
I Love Growing Marijuana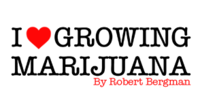 At I Love Growing Marijuana, they are dedicated to providing growers with the highest quality cannabis seeds and exceptional customer service. With years of experience and a commitment to excellence, we have established ourselves as a trusted seed bank among enthusiasts and professionals alike.
A Wide Selection of Premium Seeds
Explore Our Extensive Seed Catalog
SeedFare's I Love Growing Marijuana seed catalog features a diverse range of premium cannabis seeds, carefully selected from reputable breeders worldwide. Whether you're searching for classic strains, rare genetics, or the latest hybrids, we have you covered. Browse through our extensive collection and discover the perfect seeds for your cultivation projects.
Superior Genetics and Germination Guarantee
Quality Seeds for Successful Cultivation
We prioritize genetic stability and quality in every seed we offer. Our seeds are sourced from experienced breeders and undergo rigorous testing to ensure high germination rates and consistent performance. We stand behind the quality of our seeds with our Germination Guarantee, providing you with peace of mind and confidence in your purchase.