Purple Haze x Malawi Strain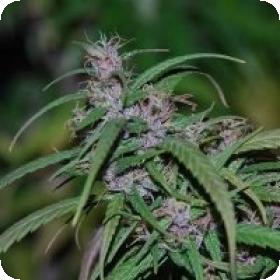 Set Lowest Price Alert
×
Notify me, when price drops
Set Alert for Product: Purple Haze x Malawi Strain (Ace Seeds) 1 Seed - $16.22
This product is available at The Vault Seed Bank, Herbies Seeds, Original Seed Store, True North Seed Bank, Amsterdam Seed Center.
At cannabis-seeds-store.co.uk you can purchase Purple Haze x Malawi Strain (Ace Seeds) 1 Seed for only $16.22 , which is 75% less than the cost in Amsterdam Seed Center (usd 65.00).
The lowest price of Purple Haze x Malawi Strain (ACE Seeds) 5-pack was obtained on August 15, 2023 6:20 pm.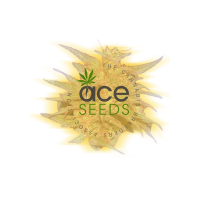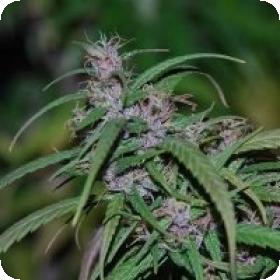 Purple Haze x Malawi Strain
Description
Purple Haze x Malawi is an old school F1 pure sativa hybrid, with strong Purple Haze dominance and improved vigour, yield and potency from our Malawi line.
In order to create this spectacular sativa, our best Purple Haze was pollinated by the killer Malawi.
The powerful african genes adds a new dimension to the super sativa Haze concept, creating one of our most interesting 'sativa haze' hybrids.
F1 HYBRID
100 SATIVA
FLOWERING INDOORS: 13-16 WEEKS.
FLOWERING OUTDOORS: NOVEMBER
RESISTANCE AGAINST SPIDER MITES: AVERAGE
RESISTANCE AGAINST MILDEW: AVERAGE-HIGH
RESISTANCE AGAINST BOTRYTIS: VERY HIGH
RESISTANCE AGAINST COLD: AVERAGE-HIGH
LATITUDE: 0-43º
GENETICS: 100 sativa. F1 hybrid. Purple Haze x killer Malawi.
STRUCTURE: Tall and thin sativa, with strong lateral branching.
YIELD/M2: High
BOUQUET: Exotic aroma of blackberry liquour, red wine, spices, incense and wood, with citric touches.Oily and fermented background.
HIGH: Powerful, long lasting and stimulating effect of premium quality.
GROWING TIPS
Purple Haze x Malawi can be grown indoors without problems, strong light intensity is recommended to achieve the best results.
Outdoors, it produces excellent results in tropical/subtropical climates, and it can also be grown in coastal weathers with warm autumn until latitude 43º. In continental or highland climates it can be grown until latitude 35º.
We recommend low-average fertilizer levels for the whole cycle, especially of Nitrogen.
Additional Information
| | |
| --- | --- |
| Seedbank | Ace Seeds |
| Sex | Regular |
| Variety | Sativa |
| Strain Genetics | Purple Haze x New Malawi Killer |
| Flowering Type | Photoperiod |
| Flowering Time | 13-15 weeks |
| Where to Grow | Indoor, Greenhouse, Outdoor |
| Harvest Month | November |
| Taste / Flavor | Citrus, Spicy, Woody |
| Effect | Long lasting, Powerful, Stimulant |
| Plant Height | Tall |
| CBD Content | 0.2 |
| THC Content | 18-23 |
| Yield | High |
decorateTable('product-attribute-specs-table')
Purple Haze x Malawi Strain Prices
Brand
Brand
ACE Seeds
Ace Seeds Catalog It's All About Diversity Unlike many other seed companies that focus on mass-producing proven bestsellers Ace Seeds demonstrates what it means to be a seed bank a huge and diverse repository of genetics from around the world. Their collection of strains is awe-inspiring and even a little intimidating because no individual grower can hope to try all of them in a lifetime. However even dipping your toes is worthwhile you're sure to find many treasures. A Paradise For Sativa Lovers Ace Seeds' special interest lies in Sativas which sadly tend to be overlooked by both amateur and professional growers. Hardcore cannabis enthusiasts have long lamented the unfortunate tendency of today's market to be preoccupied with the commercial side of cannabis cultivation. The never-ending hunt for the most compact short-flowering and high-yielding cultivars often results in buds whose effects are bland and forgettable to the point that some modern leaf blowers have no notion of what it means to smoke weed with realcharacter'. The breeders at Ace Seeds know that every smoking session can and should be unique and they keep collecting pure landrace Sativas either to propagate in their original form or to create stable inbred lines. And even if they make hybrids they often cross parents that are both pure Sativas hoping the offspring will likewise offer a one-of-a-kind experience. Become A Cup Winner Hopeful With Ace Seeds Besides the genetic diversity that'll make your head spin Ace Seeds presents a great part of their collection in the form of regular seeds perfect for both amateur breeders and those with larger ambitions. For those of you who don't want the hassle of sexing male and female plants but rather look to get a lot of potent and flavorful buds with unique effects the seed bank offers a number of feminized varieties not only Hazes and other landrace Sativas or Sativa-dominant crosses but also balanced Sativa/Indica hybrids Indica-leaning hybrids and even some pure Indicas. As for autoflowers this is a relatively new direction for Ace Seeds with only a few titles so far. However considering the variety and quality of the genetics they've gathered you can count on the development of more groundbreaking autos in the near future. Ace Seeds' R&D Works At A Frenetic Pace Ace Seeds makes no secret of the breeding projects they're engaged in at any given moment and the list of the strains in development is impressive to say the least. Be sure to regularly check back at Herbies to find fresh additions some of which could well become your new personal favorites.