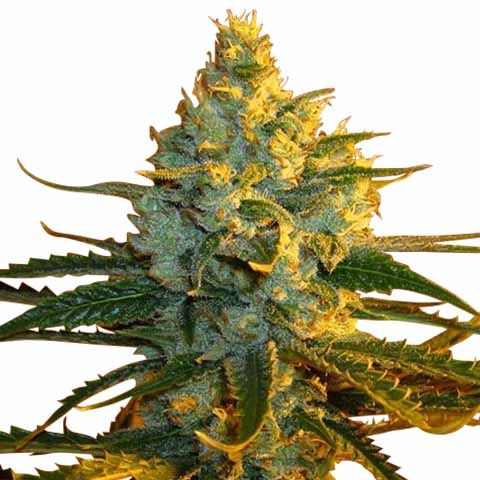 Set Lowest Price Alert
×
Notify me, when price drops
Set Alert for Product: Super Lemon Haze Strain-5 Seeds - $99.00
All prices mentioned above are in United States dollar.
This product is available at ILGM.
At ilgm.com/ you can purchase Super Lemon Haze Strain-5 Seeds for only $99.00
The lowest price of Super Lemon Haze Strain-5 Seeds was obtained on September 20, 2023 2:26 pm.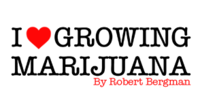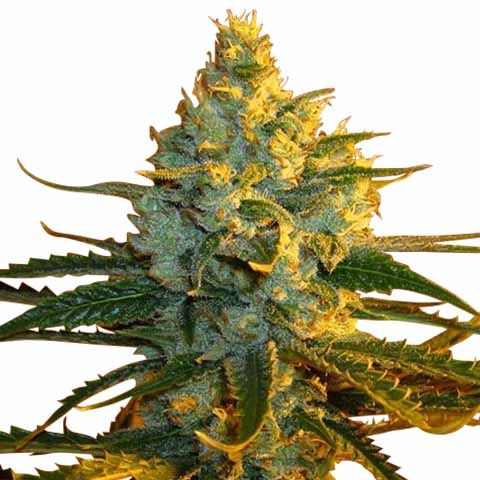 Description
Super Lemon Haze Strain: Citrus Bliss and Enduring Euphoria
In the vast landscape of marijuana strains, Super Lemon Haze has carved out a permanent niche, standing as a timeless classic in the cannabis community. This multi-award-winning strain, including the prestigious Cannabis Cup, has garnered a global following that remains steadfast, even in the face of new and emerging strains. Cultivating Super Lemon Haze seeds promises an aromatic journey filled with zesty lemon scents, a citrusy flavor profile, and a gradual, uplifting high that sparks pure joy.
The Unforgettable Aroma of Zesty Lemons
Super Lemon Haze doesn't hold back on its promise of citrusy bliss. From the moment you encounter its buds, a sharp whiff of lemon invigorates your senses. It's an aroma that's unmistakable and leaves a lasting impression, setting the stage for an exceptional experience.
A Taste of Citrusy, Lemony Delight
The flavor of Super Lemon Haze lives up to its name. When you savor this strain, your taste buds dance to the tune of bright lemons and citrusy goodness. It's an enjoyable flavor that refreshes your palate, making each inhale and exhale a delightful experience.
Elevated Joy, Gradual High
This is not a strain that rushes things. Instead, it takes you on a journey of gradual euphoria. The high unfolds slowly, lifting your spirits and enhancing your mood. It's the kind of high that brings about pure joy, leaving you with a sense of happiness that lingers.
A Timeless Classic
What sets Super Lemon Haze apart is its enduring popularity. Despite the ever-expanding world of cannabis strains, this one has maintained its status as a beloved classic. It's a testament to the strain's consistent quality and ability to deliver an exceptional experience time and time again.
Cultivating Super Lemon Haze
For those who appreciate the art of cultivation, Super Lemon Haze seeds offer a rewarding endeavor. These seeds produce robust plants that thrive both indoors and outdoors. They're known for their resilience and potential for bountiful yields, making them a favorite among growers.
In Conclusion
This strain is a timeless masterpiece in the world of cannabis. It enchants with its zesty lemon aroma, tantalizes with its citrusy flavor, and uplifts with its gradual, euphoric high. Whether you're a seasoned enthusiast or a newcomer to the world of cannabis, Lemon Haze promises an experience that brings pure joy.
Disclaimer: Always adhere to local laws and regulations governing cannabis cultivation and use. Enjoy responsibly and in moderation.
Embrace the joy of citrusy delight with Super Lemon Haze Strain. Cultivate your own sense of euphoria with the help of SeedFare and experience a classic that stands the test of time.
Super Lemon Haze Strain Prices
Additional information
Specification:
Super Lemon Haze Strain
Specification
| | |
| --- | --- |
| I/S | 20% indica 80% sativa |
| Taste and Smell | Citrus | Herbal | Sweet |
| Yield | 21 to 25 oz per plant |
| Height | Tall |
| Veg Stage Time | 4 to 8 weeks |
| Flowering Time | 9 to 10 weeks |
| Climate | Indoors | Mediterranean | Mold Resistant |
Brand
Brand
I Love Growing Marijuana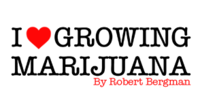 At I Love Growing Marijuana, they are dedicated to providing growers with the highest quality cannabis seeds and exceptional customer service. With years of experience and a commitment to excellence, we have established ourselves as a trusted seed bank among enthusiasts and professionals alike.
A Wide Selection of Premium Seeds
Explore Our Extensive Seed Catalog
SeedFare's I Love Growing Marijuana seed catalog features a diverse range of premium cannabis seeds, carefully selected from reputable breeders worldwide. Whether you're searching for classic strains, rare genetics, or the latest hybrids, we have you covered. Browse through our extensive collection and discover the perfect seeds for your cultivation projects.
Superior Genetics and Germination Guarantee
Quality Seeds for Successful Cultivation
We prioritize genetic stability and quality in every seed we offer. Our seeds are sourced from experienced breeders and undergo rigorous testing to ensure high germination rates and consistent performance. We stand behind the quality of our seeds with our Germination Guarantee, providing you with peace of mind and confidence in your purchase.