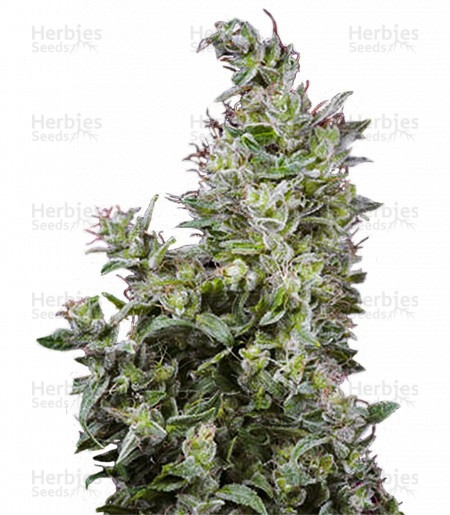 Set Lowest Price Alert
×
Notify me, when price drops
Set Alert for Product: White Magic Strain (Mandala Seeds) - $19.62
All prices mentioned above are in United States dollar.
This product is available at Herbies Seeds, Attitude Seed Bank, The Vault Seed Bank.
At herbiesheadshop.com you can purchase White Magic Strain (Mandala Seeds) for only $19.62 , which is 50% less than the cost in The Vault Seed Bank ($39.14).
The lowest price of White Magic Strain (Mandala Seeds) 6 Seeds was obtained on September 3, 2023 6:50 am.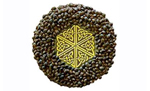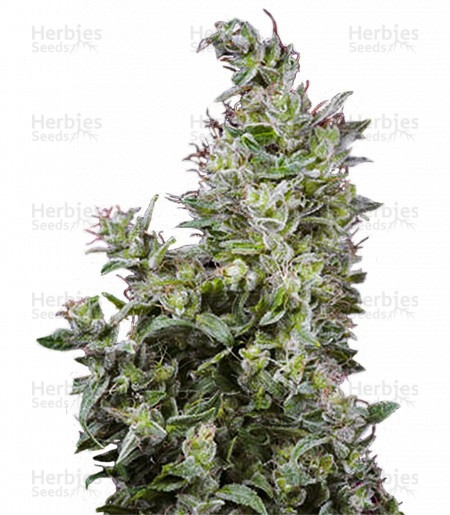 Description
Mandala Seeds White Magic Cannabis Seeds
The DRC is one of the biggest producers of marijuana in Africa yet the genetics are rarely available outside of the country. With our easy to grow feminised hybrid you can get a taste of this special equatorial Sativa. White Magic is a very versatile strain with high mold resistance. She can be cultivated in tropical to warm temperate environments up to 45??N. The plants withstand heat and have been stress-tested up to 48??C/118??F in a greenhouse. Cultivators in regions with a constant photoperiod or high humidity should especially consider growing this strain. The plants have relatively long internodes, which has to be taken into account when growing in containers or a greenhouse. Late planting and pruning is recommended if a moderate size is desired. We recommend timing the planting season to allow for approx. one month vegetative growth. In a mediterranean or hot climate, plant height averages between 1,70 to 2,10 meters in containers, if they are planted in June (northern hemisphere) and left unpruned. White Magic responds well to LST (low stress training) and she is generally easy to grow. Trimming the bottom shoots further simplifies plant care and increases the strength of the upper branches. Profuse lateral branching needs to be supported or trained. This strain grows well in quality horticultural grade potting soil, but still requires additional feedings during flowering if grown in containers. Sufficient nutrients should be provided over the full life cycle.
The Congo landrace typically grows huge foxtail colas that extend outwards like tentacles. That wild side may still shine through in some of the White Magic females. But most plants typically grow denser colas with a cone-shaped tip. And that creamy coating of resin puts a smile on any growers face. Once you see the flowering colas glistening in the sun you will know why she is called ???white???! Clear to slightly milky resin is typical right up to the end. During flowering you will find yourself engulfed in a sweet smell when you brush against the plants. Freshly harvested buds can also emit a peppery smell that is so typical of African strains, but this tends to disappear later during curing.
The high is a creative-intellectual awakening with an electric edge. This is a very active buzz that leaves you functional and motivated. The cannabinoid profile is nicely balanced and allows you to indulge on a cerebral Sativa trip without worrying about negative side effects like a racy heart. Just enjoy the ride and let her do her magic!
Genetics: Democratic Republic of Congo
Type: Sativa / Indica
Area: Outdoor / Greenhouse
THC: 11 – 13 / CBD: 0.16
Flowering time: late October (South) – November ( North)
Height: Tall
Medical use: Assists against depression and lethargy.
Please Note: This content is for informational and educational use only. The Attitude Seed bank sells all seeds strictly for souvenir purposes or for storage and preservation of genetics in case the laws may change. We do not condone or encourage the germination of cannabis seeds and we will refuse a sale to anyone who leads us to believe they intend to use our products in an unlawful way.
WARNING: IT IS A CRIMINAL OFFENCE TO GERMINATE CANNABIS SEEDS IN THE UK AND MANY OTHER COUNTRIES.
White Magic Strain Prices
Additional information
Specification:
White Magic Strain
Specification
| | |
| --- | --- |
| Flowering: | Photoperiod |
| I/S | Indica/Sativa |
| Genetics | Democratic Republic of Congo |
Brand
Brand
Mandala Seeds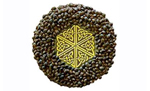 Mandala Seeds: Heirloom Genetics for Your Growing Space During their extensive travels across the Indian subcontinent and other exotic countries renowned for their exceptional ganja, Mike and Jasmin, the future founders of Mandala Seeds, amassed an extraordinary collection of unique landrace strains. These strains were unlike anything commonly found on the European market during the 80s to mid-90s. Upon bringing these treasures back to Europe, they began crossing them with each other and with commercial Dutch varieties, sensing the immense potential they held. Their intuition proved correct, as the names of their strains now resonate with cannabis enthusiasts worldwide. Many Mandala strains have received multiple awards, and Hashberry and Satori were both honored as "Strain of the Year" by High Times magazine. Reviving Vitality and Diversity in the Seed Market Mandala strains possess not only extreme potency, unique effects, and complex flavors but also the natural vigor and resilience that seem to have been bred out, perhaps unintentionally, from commercial cannabis strains. Mike and Jasmin perceive this loss as a tragedy, having witnessed the destruction of natural cannabis habitats firsthand. They believe it is the collective responsibility of home growers worldwide to preserve the genetic strength and diversity of this plant for future generations. Fortunately, Mandala Seeds' collection has injected much-needed fresh DNA, revitalizing the market. Combining Science with Eco-Friendly Practices Established officially in 2004, Mandala Seeds benefits from Jasmin's background as a trained biologist with expertise in agriculture and horticulture. This scientific foundation has enabled the company to develop groundbreaking methods and practices in cannabis cultivation. Simultaneously, the founders deeply resent the profit-driven practices of modern capitalism, leading them to prioritize natural growing methods. At Mandala's facilities, an impressive 60% of their energy is derived from the sun, and they make every effort to use resources sparingly. As a grower, this means that Mandala strains are remarkably low-maintenance, requiring less powerful lighting, nutrient-rich soil, and water compared to many other varieties. Mandala Seeds' profound understanding of marijuana biology has even allowed them to reduce water uptake and evaporation by their plants. Consequently, their strains are undemanding and easy to cultivate. Mandala Seed Shop: Quality Takes Precedence Even today, the founders maintain a relatively small business operation because they believe expanding would compromise the quality of their offerings. They do what no one else does—limit the number of seeds produced by any single mother plant. As a result, Mandala's seeds are extra-large, packed with energy, and ready to thrive straight out of the package. There is no need for pre-soaking before planting. Despite the exceptional quality of their seeds and the genetics they carry, Mandala Seeds remains committed to keeping prices affordable. Mike and Jasmin firmly believe that growers of all income levels should have access to top-shelf cannabis. Mandala Seeds stands as a testament to the passion and dedication of its founders, offering heirloom genetics that captivate growers seeking exceptional quality, genetic diversity, and a commitment to sustainable cultivation practices.