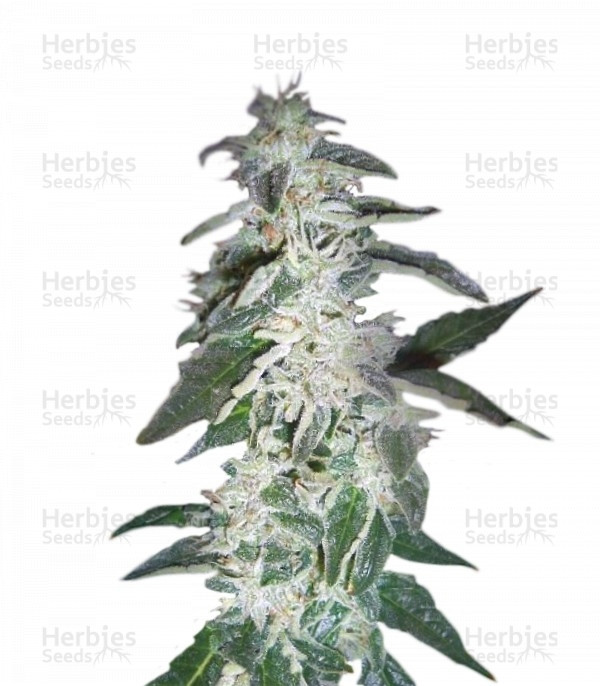 Set Lowest Price Alert
×
Notify me, when price drops
Set Alert for Product: Alaskan Ice Strain (GHS) - $7.09
Alaskan Ice from Green House Seeds is a descendant of the noble White Widow and Haze. This feminized hybrid demonstrates amazing endurance and brings a decent harvest of 1000g/plant even in not favorable climatic conditions. With a menthol-spicy taste and instant cerebral hit, Alaskan Ice is a pleasant combination of euphoria and energizing body buzz.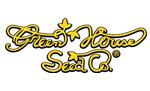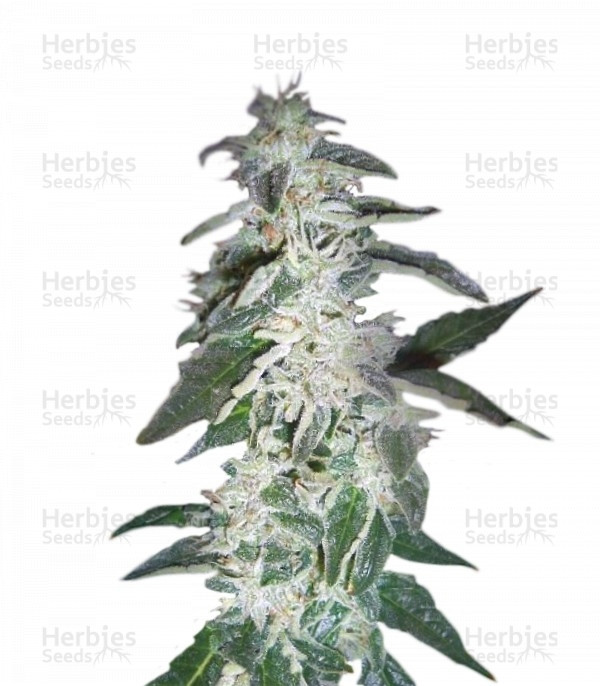 Description
Description
Alaskan Ice: Proud Descendant of Illustrious Ancestors
Alaskan Ice is one of the most powerful marijuana in the Green House Seeds line – no wonder the strain won the first place at the Copa de las Canarias marijuana festival. To get this strong cannabis strain, the breeders from Green House Seeds crossed the best qualities of the original White Widow and pure Haze. The result is a 70% Indica, 30% Sativa plant that resembles a pine in shape and has a very powerful Sativa effect.
This hybrid is not stable and is suitable only for experienced growers and patient farmers. The strain is branchy and tall reaching up to 2.5 meters and has a strong aroma that can attract some unwanted interest. Those who will dare to tame this beauty will be rewarded with a super potent harvest of resin-soaked buds by early October if grown outdoors. In the indoor setting, Alaskan Ice needs 9 weeks to finish flowering and brings 700-800g/m2.
Experienced growers advise growing Alaskan Ice fem in the open air;
Well suited for SCRoG and LST;
It is recommended using hydroponic systems indoors, keeping the EC of water – 2.2.
A Happy Grin On Your Face
Alaskan Ice has a pleasant Haze flavor with hints of spice and menthol. The buzz is soft, quickly starting, first cerebral, and then turning into a steady stone-effect with hints of body numbness. Bringing giggles and positive vibes, the strain can help to defeat stress and depression. It is ideal for daytime use and social gatherings.
Alaskan Ice Strain Prices
Brand
Brand
Green House Seeds
Revolutionizing Cannabis: The Story of Green House Seed Co. Green House Seed Company was founded by Arjan Roskam, a passionate cannabis enthusiast who traveled the world in search of exotic genetics. While others in Amsterdam focused on generic weed production in the late 80s and early 90s, Arjan was busy creating strains that stood out. His efforts paid off, and since introducing his groundbreaking creations to the market in 1993, he has won more than 50 major awards and dominated cannabis cups. Today, Green House Seeds' genetics are in worldwide demand, attracting tourists and A-list celebrities to its coffeeshops in Amsterdam. Arjan, the "King of Cannabis," has also encouraged influencers to promote the normalization of the substance, making marijuana seeds for sale more than just a commercial venture. It has become the fuel for a peaceful revolution that's transforming world policy regarding marijuana consumption. Green House Seeds offers a wide range of genetics that cater to both novice and experienced growers. From tamed landraces like their impressive line of Hazes to autoflowers that can thrive in cold and harsh climates, there's a strain for every home grower. Medical patients can also find a strain that best suits their needs, with high-THC or high-CBD options available. All of Green House Seeds' strains are feminized, ensuring only female plants grow. Join the revolution and try Green House Seeds for yourself.