Amnesia Lemon Kush Strain
Set Lowest Price Alert
×
Notify me, when price drops
Set Alert for Product: Amnesia Lemon Kush Strain (Original Sensible Seeds) 1 Seeds Per Pack - $9.62
Amnesia Lemon Kush is, funnily enough, a hybrid between Amnesia Lemon and Kush. This strain is extremely hardy and fast growing, ideal for all levels of growers.
She will deal especially well in Screen of Green systems, where she will branch in abundance. The smell is extremely strong and very citrusy with a hint of incense.
The effect is initially cerebral and psychoactive, but as the high goes on it drifts into the body and relaxes the muscles.
This strain is feminised and will only grow into female plants. Feminised seeds are great for growers who don't plan on breeding their own crops. For these growers the male plants are not only useless but actually pose a threat to the females.
This means they have to be removed before they can do any damage. As half of a regular crop is male, this is a massive waste of time and money. Feminised seeds also tend to produce higher quality crops than regular seeds.
For this reason some breeders also prefer to use them, even though feminised breeding is extremely difficult. These seeds are also photo-period and will require a light cycle in order to flower.
This strain has a flowering time of 65 – 70 days and should be grown indoors.
Remember that the cultivation of cannabis seeds is illegal in some countries; please check the laws of your country before attempting to cultivate cannabis seeds.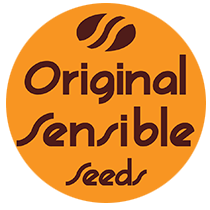 Amnesia Lemon Kush Strain
Description
Description
Amnesia Lemon Kush Strain Info
Amnesia Lemon Kush by breeder Original Sensible Seeds is a feminized Sativa-dominant hybrid that packs a punch with yields of up to 600g/m² (25.3oz/yd2) and brings pure delight with her healing and relaxing buds.
Genetics
Developed by Original Sensible Seeds, Amnesia Lemon Kush is a feminized cannabis strain that combines phenotypes of Amnesia Lemon with Indica Kush, resulting in a high-yielding plant that offers an intensely relaxing experience.
Flowering Time
The flowering time of Amnesia Lemon Kush will depend on whether you grow her indoors or outdoors. Indoor grow operations can be done flowering in anywhere from 65 to 75 days, while outdoor harvests can be expected around mid-October.
Yields
This frosty plant offers buds that are bejeweled with trichomes, making her a true sight to behold. Indoors, she can deliver anywhere between 450-600g/m2 (19-25.3oz/yd2) come harvest day with a flowering period between 9-11 weeks. Outdoor grows, on the other hand, can yield up to 1kg (2.2lb) per plant in optimum conditions.
Effects
Her effects are soothing, healing, and deeply relaxing. You'll feel waves of serenity wash over you as all your troubles seem to fade away. In typical Sativa fashion, Amnesia Lemon Kush hits the user right between the eyes to deliver an incredible head high. However, what makes this strain truly special is her ability to soothe the body and soul alongside the mind.
THC And CBD Levels
The intense, potent effects of Amnesia Lemon Kush are due to the terpenes and cannabinoids present in her buds. The levels of THC present in this strain are nothing short of impressive, with plants regularly boasting around 21% THC.
Smell And Taste
The terpene profile of Amnesia Lemon Kush is deeply enticing – intensely citrusy and reminiscent of incense, she smells like your favorite candle. Her complex aromas are noticeable also in the flavor's depth and intensity, giving you lemon peels with cloves and a dash of cinnamon.
Grow Tips
To make sure your scales weigh in on the heavier side of the range, it's recommended to leave her in vegetative growth for as long as you can bear to wait. Other techniques to give your yield a push include using sea of green (SoG) or screen of green (SCRoG), as her flexible Sativa stems are well suited for this, and it will ensure optimal light penetration for all your buds.
Prepare for a tall height, as Amnesia Lemon Kush reaches a final size of 1.6m (5.2ft) indoors.
The strain thrives in all types of grow mediums and conditions, both indoors and outdoors.
Resistance to mold and disease makes growing this strain a breeze.
Amnesia Lemon Kush Seeds
Whether you're growing indoors or outside, Amnesia Lemon Kush feminized seeds are an excellent choice for top-quality results. Every one of these seeds has the potential to grow into a huge, potent cannabis plant that will yield amazing buds.
Amnesia Lemon Kush Strain Prices
Brand
Brand
Original Sensible Seeds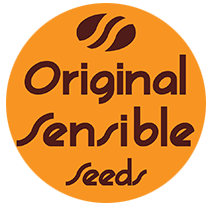 Are you in search of premium cannabis seeds delivered right to your door? Look no further than Original Sensible Seeds, a global leader in the industry. Established over 25 years ago, this renowned seed bank has revolutionized cannabis breeding and cultivation. They have very quickly become a trusted name in the cannabis community, delivering exceptional genetics and unparalleled expertise.
Pioneers in Dutch Breeding:
Originating from Newport, South Wales, Original Sensible Seeds brought the thriving Dutch breeding scene to their homeland. They perfected the genetic line of Skunk and introduced legendary strains like Bigger Pine and PR #1.
Resilience and Expansion:
Despite facing closure in the UK, they relocated to Spain and embraced revolutionary genetics from the US West Coast. They now offer iconic strains like Gorilla Glue, Bruce Banner, and Gelato, captivating cannabis connoisseurs worldwide.
Convenient Online Shopping:
Purchase Original Sensible Seeds from any of the trusted suppliers on SeedFare like
Herbies Seeds
or
The Original Seed Store
. Enjoy the convenience of doorstep delivery for a hassle-free experience all while knowing you got the best price,
Quality and Variety:
Catering to diverse customers, offering strains with complex terpene profiles and exquisite flavors. While Original Sensible Seeds flagship strains are potent, beginners are advised to exercise caution. They also provide high-CBD medicinal strains for medical cannabis users.
Continual Innovation:
As a trailblazer in British breeding, Original Sensible Seeds satisfies the most demanding cannabis enthusiasts. With a commitment to quality and innovation, they push boundaries and deliver remarkable strains that captivate connoisseurs and newcomers alike.