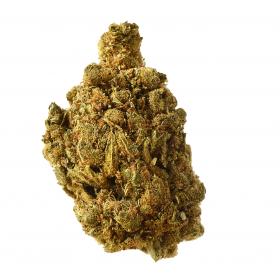 Set Lowest Price Alert
×
Notify me, when price drops
Set Alert for Product: Blue Amnesia Auto Strain (Amsterdam Genetics) 3 Seeds - $19.63
Blue Amnesia Auto cannabis seeds from Ministry Of Cannabis grow to be a perfectly balanced autoflowering Indica-Sativa hybrid – a real dream to growers and smokers alike. With an effect that even experienced users find extremely potent, Blue Amnesia guarantees long-lasting smoking sessions, during which you'll be switching between periods of deep relaxation and waves of energy. Flavor-wise the experience will be a journey from a floral beginning to a delicious bubblegum ending.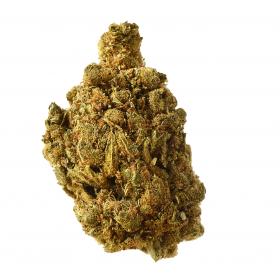 Description
Description
Blue Amnesia Auto's Effect: A Rollercoaster Of Energy
Autoflowers are becoming stronger every day, and Blue Amnesia Auto cannabis strain is certainly proof of that. With 18% THC, this autoflowering weed variety hits fast and hard. The effect is long-lasting, and, in true hybrid nature, it's a mix of relaxing and energizing moments, that shift and fuse into a rollercoaster of euphoria-filled emotions.
Flavor Palette With A Sweet Twist
The flavor palette of Blue Amnesia Auto cannabis seeds can be described as a mix of berry, citrus, and floral notes. The signature taste undertone that Blue Amnesia Auto is loved for is bubblegum, that you can sense clearly on the exhale. This delicious note remains on your palate to linger and enjoy even after you're done smoking.
Growing The Compact And Productive Blue Amnesia Auto
If you're looking to get your hands on a potent strain of weed that gets you sky-high but also doesn't take much time to finish, Blue Amnesia would be a perfect choice. From the moment it germinates, this cannabis seed only takes 10 weeks to finish. With up to 250g (8,8oz) per plant harvests, Blue Amnesia Auto breaks another record for being one of the high-yielding autoflowering marijuana strains.
Implement LST techniques to boost the yield even more
Blue Amnesia Auto is a compact autoflowering strain perfect for indoor or stealthy growing
This plant is very fragrant and sweet-smelling during the flowering period – make sure to install a carbon filter if you want to keep your garden a secret from neighbors
Selected Genetics Of The Unforgettable Strain
Meticulous selective crossbreeding has let Ministry Of Cannabis seedbank take two mother plants, Amnesia and Blueberry, and use their best traits to create Blue Amnesia Auto. Amnesia gives it an intense, fast-hitting high, while Blueberry share of the genetics is responsible for that famous blueberry aftertaste of Blue Amnesia Auto.
Blue Amnesia Auto Strain Prices
Brand
Brand
Ministry of Cannabis