Blueberry Autoflower Strain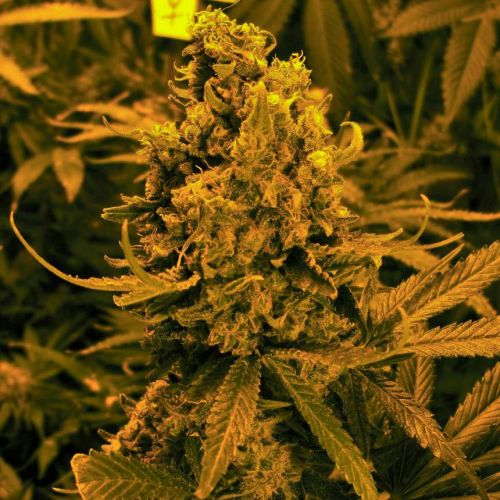 Set Lowest Price Alert
×
Notify me, when price drops
Set Alert for Product: Blueberry Autoflower Strain (Nirvana Seeds) 5-pack - usd 25.00
Nirvana's Blueberry Autoflower seeds
Nirvana presents a highly potent autoflowering heavyweight, testing at 22 THC, that brings together the best of two top quality indicas. She can be grown outdoors multiple times per year thanks to her autoflowering ability, and will thrive in hot and cold weather.
Blueberry Autoflower seeds turn into medium-sized plants which are ready from seed to harvest in 8-10 weeks. Meaning these seeds are a great choice for growers looking for a resilient, highly reliable fast flowering autoflowering strain.
This lady has aromas that are bold, pungent, dank flavors that fans of indica Cannabis will adore. Blueberry auto is a knockout strain that puts you to sleep if you are too careless with her.
Her effects are deeply therapeutic, and we recommend this stain to smokers with a high tolerance to heavy hitters. Phenomenal gassy, fruity, citrus flavors with small, dense buds that are glistening with trichomes. A short blooming strain, very well suited for beginner growers and will stink out your grow room once flowering.
Growing
We took Blueberry and crossed it with our best male Blue Mystic Autoflower. This way we managed to keep the desired traits from the parents and create a short flowering automatic version that will be ready to harvest without being dependent on light cycle.
She performs especially well outdoors and thanks to her low profile, is well suited for growers who require stealth and discretion and living in colder climates, or experience shorter summers.
We strongly recommend growing this strain if you have a sunny roof terrace, or private balcony.
Fungal resistance
A very resilient girl that fights off powdery mildew and mold. An autoflowering strain for anyone who suffers from hot days with cold nights. A great choice for high altitude and heavy winds.
Smell, taste, and effect
Her fragrance can be described as a cocktail of musky, earthy, fuel, citrus and berry, and is an absolute pleasure to grow. A highly pungent and loud terpene profile that Kush hybrids are generally associated with, ensuring top shelf flavors all the way down the filter.
Her flavor is powerful and can be described as a mixture of chemical, gas, citrus, earth, fuel with smooth berry overtones.
The effects from Blueberry Auto are immediate and heavy bodied, with her sky-high THC levels between 18-22. A wise choice for staying at home unwinding and chilling out, or helping induce a deep sleep.
Expect the best of both worlds with the creeping potency and deeply relaxing, sleepy sensation caused by the Blueberry. Smoke too much, and you will feel heavy bodied and completely demotivated.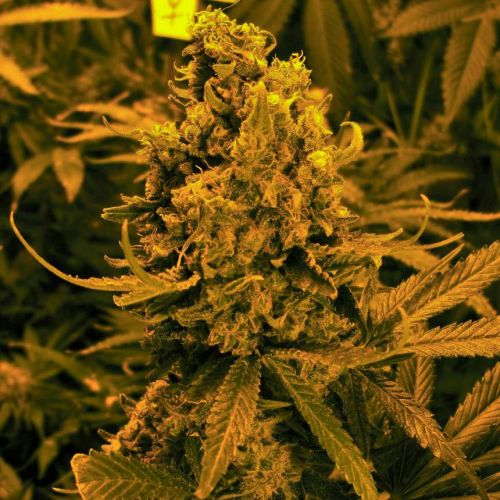 Blueberry Autoflower Strain
Blueberry Autoflower Strain Prices
Brand
Brand
I Love Growing Marijuana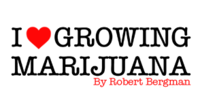 At I Love Growing Marijuana, they are dedicated to providing growers with the highest quality cannabis seeds and exceptional customer service. With years of experience and a commitment to excellence, we have established ourselves as a trusted seed bank among enthusiasts and professionals alike.
A Wide Selection of Premium Seeds
Explore Our Extensive Seed Catalog
SeedFare's I Love Growing Marijuana seed catalog features a diverse range of premium cannabis seeds, carefully selected from reputable breeders worldwide. Whether you're searching for classic strains, rare genetics, or the latest hybrids, we have you covered. Browse through our extensive collection and discover the perfect seeds for your cultivation projects.
Superior Genetics and Germination Guarantee
Quality Seeds for Successful Cultivation
We prioritize genetic stability and quality in every seed we offer. Our seeds are sourced from experienced breeders and undergo rigorous testing to ensure high germination rates and consistent performance. We stand behind the quality of our seeds with our Germination Guarantee, providing you with peace of mind and confidence in your purchase.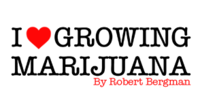 The Seed Supreme

Seed Supreme Seed Bank
Welcome to Seed Supreme on SeedFare, your ultimate online store for cannabis enthusiasts seeking tremendous value and high-quality marijuana seeds. Whether you're on the hunt for seeds with the highest THC content, premium landrace cultivars, feminized or autoflowering varieties, or the finest hybrid seeds, we have a vast selection of weed seeds to cater to your every need. Plus, for our fellow growers in the USA, rest assured that we provide seamless shipping services to your doorstep!