Sensi #41 Auto CBD Strain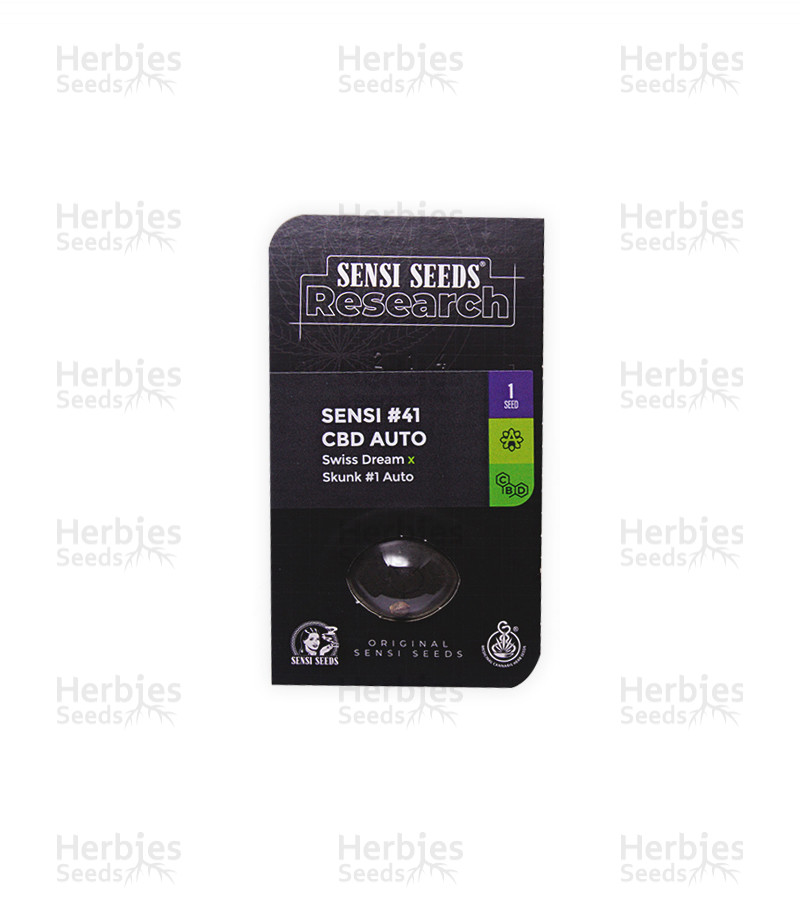 Set Lowest Price Alert
×
Notify me, when price drops
Set Alert for Product: Sensi #41 Auto CBD Strain - $13.69
Sensi #41 Auto CBD boasts a 30:1 CBD:THC ratio that meets hemp industry standards. Great feminized cannabis strain for neurological ailments with no psychoactive effects. During at least 10 weeks of easy flowering, copious yields exude pungent aromas. An elite autoflower for your cabinet!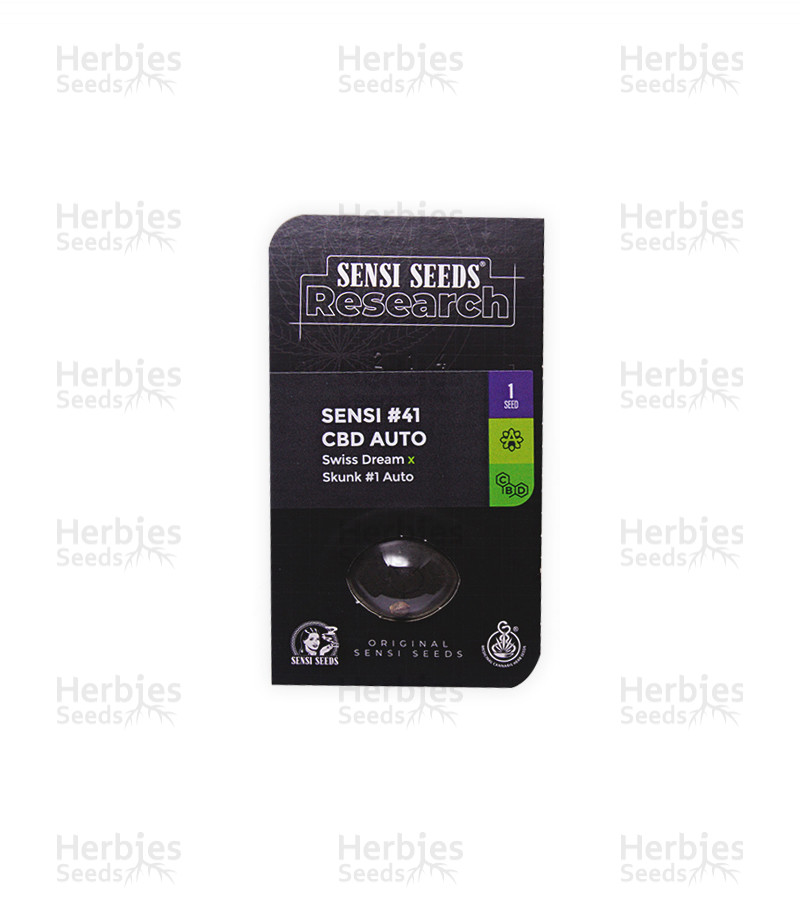 Sensi #41 Auto CBD Strain
Description
Description
Sensi #41 Auto CBD: Compact CBD Bush
The Sensi #41 Auto CBD seeds pack delivers the purest, medicinal autoflowering cannabis seeds available. Pungent scents coming from this high CBD, extremely low THC strain will last over the 2 months of flowering time that ends in high yields achievable in most environments.
By crossing a Swiss Dream female with a Skunk #1 Auto male, the Sensi Seeds Research project was able to breed a small, compact cannabis plant that can grow indoors and outdoors, under any climate and with as little as 12 hours of light per day. Owing to its Swiss genetics, her vigor will come on during flowering, forming well-branched autoflowering plants with short internodal spacing. This results in heavy yields of dense and resinous flowers that take approximately 70 days to develop completely.
Min. Indoor light: 400 Watts (HID), 200 Watts (High Efficiency LEDs)
18-20 hours of continuous lighting per day for optimal results.
Temps. 10C-27C / 50-80F
Vegetative nutrients: 1.0-1.4 EC in soil; 1.1 – 1.5 EC in hydro.
Flowering nutrients: 1.5-1.7 EC in soil; 1.5-1.8 EC in hydro.
Provide vegetative nutrients until flowering stretch stops.
Complex Bouquet
The aromatic profile of this strain is complex, blending spicy scents with floral tones on citric and sweet aftertastes. It's a great medicine with no psychoactive impact, containing about 20% CBD and 0.6% THC. Appropriate for epilepsy, depression and mild arthritis.
Sensi #41 Auto CBD Strain Prices